Products from Quinta das Apegadas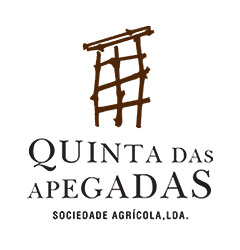 Quinta das Apegadas - Ein vielversprechendes junges Weingut
Quinta das Apegadas ist eines der jüngsten unter den bekannten Weingütern der Douro-Region – doch es steht wie wenige andere für die große Weinbautradition dieser Gegend.
Weinbau in großer Tradition
Im äußersten Nordosten Portugals direkt an der Grenze zu Spanien gelegen, ist das Tal des Douros eines der ältesten per Gesetz festgelegten Weinbaugebiete weltweit. Bereits Ende des 18. Jahrhunderts wurden seine Grenzen definiert und haben sich seitdem kaum geändert. Das Kerngebiet der Weinbauregion wird als UNESCO-Weltkulturerbe besonders geschützt. In ihrer langen Geschichte hat die Douro-Region eine Reihe von Rebsorten hervorgebracht, die nur an den Hängen des Douro-Tals wachsen und aus denen unverwechselbare Weine gewonnen werden.
Kleines, aber feines Weingut
Die große Tradition der Douro-Weine war es auch, die bei Cândida and António Amorim den Wunsch wachsen ließ, der Geschichte des portugiesischen Weins in dieser besonders schönen Region des Landes ein weiteres Kapitel hinzuzufügen. Als ihnen im Jahr 2000 ein kleiner terrassierter Weinberg in hervorragender Lage angeboten wurde, griffen Sie zu und gründeten 2003 das Weingut Quinta das Apegadas. Die ersten selbstproduzierten Douro-Weine (aus Trauben des Jahrgangs 2004) wurden 2006 auf den Markt gebracht. Auf gerade einmal zehn Hektar Weinbergen der höchsten Qualitätsstufe ("A") produzieren die Amorims etwa 20.000 Flaschen Rot- und Weißwein jährlich. Das ist weit weniger, als sie verkaufen könnten, doch die leidenschaftlichen Neu-Winzer haben sich bewusst für Qualität und gegen Quantität entschieden.
Bester portugiesischer Wein
Unterstützt werden die Amorims in ihrer Arbeit von Rui Cunha, einem der bekanntesten Önologen Portugals, der es wie kein anderer versteht, die Besonderheiten eines Terroirs herauszuarbeiten. Um die große Tradition der Douro-Weine fortzusetzen, verwendet Cunha für die Weine von Quinta das Apegadas ausschließlich alte regionale Rebsorten – beim Weißwein Gouveio, Malvasia Fina, Rabigato und Viozinho, beim Rotwein außer der wichtigsten Portwein-Rebsorte Touriga Nacional auch Touriga Franca, Tinta Barroca und Tinta Roriz.
Douro-DOC Weine mit Auszeichnung
Ein kleiner Auszug prämierte Weine sind u.a. Apegadas Qta Velha Douro, Apegadas Qta Velha Douro Reserva, Apegadas Qta Velha Douro Grande Reserva und der Apegadas Douro Grande Reserva D60.
No results were found for the filter!
Apegadas Qta Velha Reserva
Content
0.75 Liter
(19.47€ * / 1 Liter)