Products from Weingut Ernst Bretz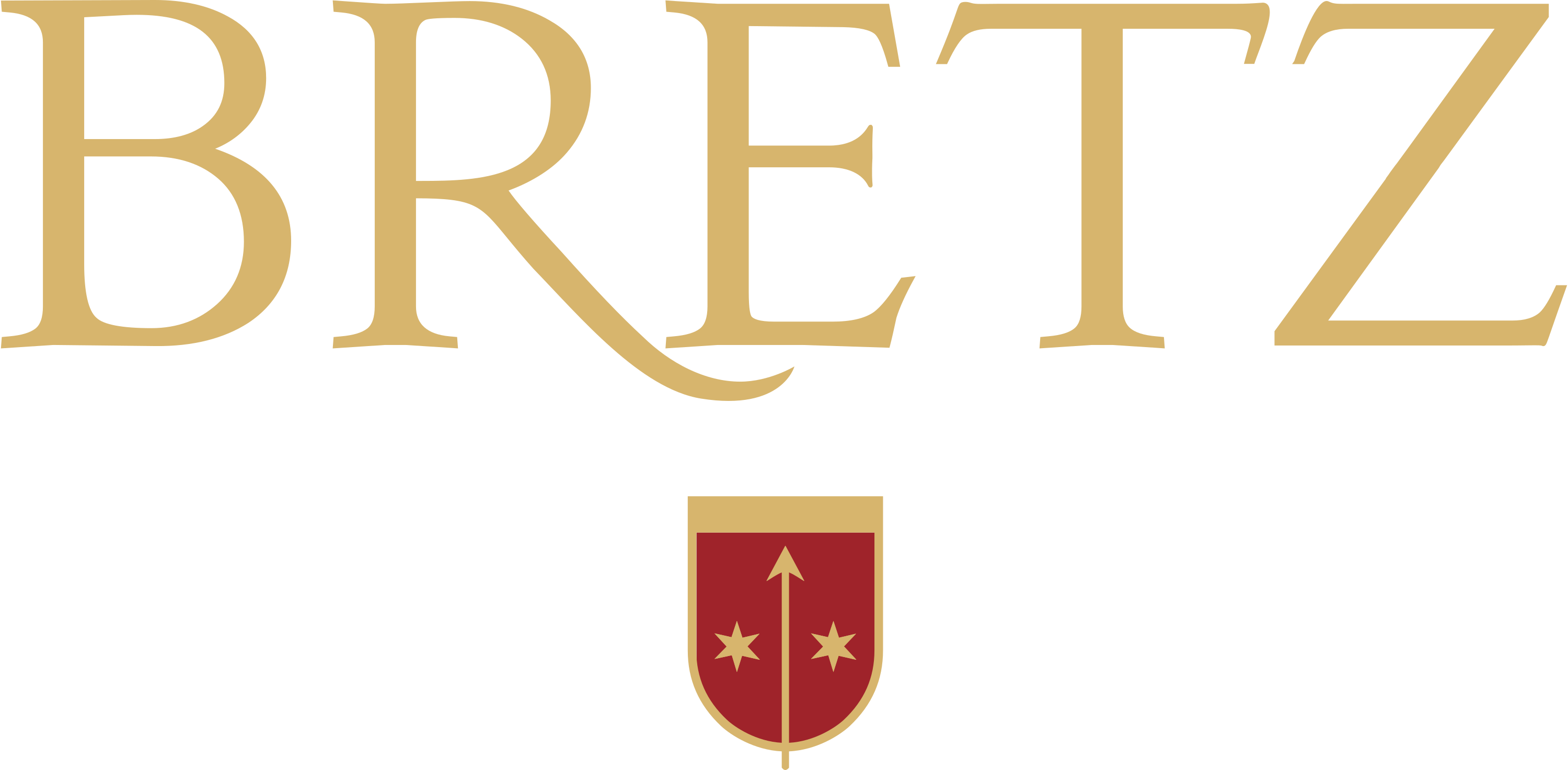 Weingut Ernst Bretz eK
Bereits 1721 pflanzten die Vorfahren der Familie Bretz am Petersberg Weinreben an, um daraus Wein für das Meinzer Welschnonnenkloster zu erzeugen.
Qualität fällt nicht vom Himmel so lautet auch heute - in der neunten Generation - das Motto der Familie Bretz.
Der persönliche Einsatz der ganzen Familie macht es möglich in jedem Bereich der Weinherstellung optimal zu arbeiten. Mit äußerster Sorgfalt pflegt das Haus Bretz ihre Weinberge - kompromisslos! Durch einen gezielten Rebschnitt und das Entfernen überschüssiger Trauben im August hält das Weingut die Ertäge niedrig und die Qualität hoch.
Die schonende Vinifikation, das aufwändige Kaltvergären der Weißweine, sowie das Keltern der Trauben ohne Stiel und Stängel, lassen fruchtbetonte und charaktervolle Weine entstehen.
Einige der hochwertigen Rotweine lagern im ältesten Gewölbekeller des Weinguts, wo sie in Fässchen aus edler Eiche (Barrique) reifen und eine besondere Struktur erhalten.
Zahlreiche Auszeichnungen von verschiedenen Institutionen und Weinschriften bestätigen die Qualität der Weine des Weingut Bretz.
"WINZER DES JAHRES 2020" , DLG / Bundeslandwirtschaftsministerium
Großer Staatsehrenpreis des Wirtschaftsministeriums Rheinland-Pfalz (10. Staatsehrenpreis in Folge 2017, 2016, ... 2008)
"Bundesehrenpreis" 2017, DLG / Bundeslandwirtschaftsministerium / TOP 100 Weinerzeuger 2017
"Bundesehrenpreis" 2015, Platz 2 in Deutschland, DLG / Bundeslandwirtschaftsministerium
"Bundesehrenpreis" in Gold 2013/2014, Platz 1 in Deutschland, Winzer des Jahres, DLG / Budeslandwirtschaftsministerium
Goldregen: Insgesamt 61 Goldmedaillen im Jahr 2017 (DLG u. Landwirtschaftskammer)
1. Platz in Deutschland beim DWI Sonderpreis "Beste Bukettsorten" für den Sauvignon Blanc
Selection: Platz 1 "Bestes Weingut edelsüßer Weine" in Deutschland "Bestes Burgunder-Weingut" in Rheinhessen, September 2017
Selection: 22 Goldmedaillen (4 Sterne) für zum Beispiel Chardonnay Barrique, Cabernet Sauvignon & Merlot und den Spätburgunder
Weinführer Der Meinzer: "Aufsteiger" und zusätzlich 1. Platz bei den Aromasorten für den Sauvignon Blanc
Feinschmecker 2018: Weingut Bretz unter den besten deutschen Weingütern
Savoir-Vivre: Viermal "Großes Gold" für Chardonnay trocken, Sabernet Sauvignon, Chardonnay Auslese und SPätburgunder Eiswein
Wein Pur: 3 Gläser für Sauvignon Blanc, Grauen Burgunder, Chardonnay trocken und Chardonnay im Barrique
Meiniger "Rotweinpreis": sehr gutes Ergebnis für St. Laurent im Bqrrique, Frühburgunder Réserve und Regend und Cabernet Sauvignon & Merlot
AWC Vienna: 2 Sterne und 5 Goldmedaillen beim internationelen Wettbewerb
Berliner Weinführer: "Weltspitze" für den Riesling Auslese Cold Harvest und 3 x "Herausragend" für weitere Weine
Internationaler PIWI Weinpreis (Öko-Weinpreis) "Gold" für Regent im Barrique!
Empfohlen von Gault Millau 2018 - Empfohlen vom Vinum Weinguide 2018
Meiniger "best of Riesling" 2400 international eingereichte Weine:
Gutes Ergebnis für den Riesling Spätlese trocken und den Riesling Spätlese feinherb
Empfohlen vom Falstaff Weinguide 2018
FOCUS Weintest 2016: Platz 2 in Deutschland für den Weißburgunder
Preisträger beim "Großen Preis des Mittelstandes", verliehen in Düsseldorf
No results were found for the filter!